Ardenne Abbey Massacre. June 1944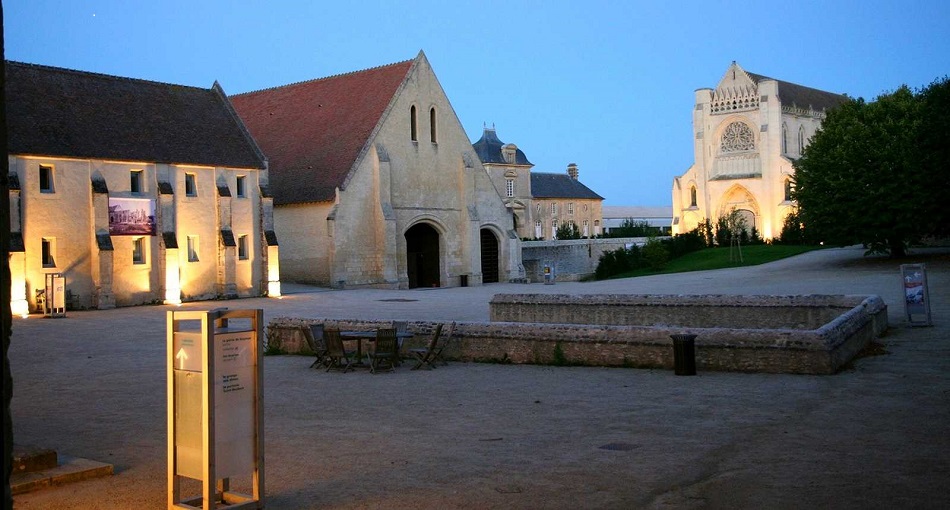 On 7th, 8th and 17th June 1944, in the immediate aftermath of D-Day, twenty Canadian soldiers were executed by the Germans at the Abbaye d'Ardenne, a massive collection of medieval buildings including an early gothic church, a chateau and farm buildings at Villons les Buissons which today is a suburb of the modern city of Caen.
The Abbaye d'Ardenne had been taken over as the headquarters of 25th Panzer Grenadier Regiment, 12th SS Panzer Division (Hitlerjugend) commanded by Kurt 'Panzer' Meyer. The Canadian troops were battling fiercely to control the strategically important airfield at Carpiquet to the west of Caen.
On 7th June, the day after D-Day, the abbey quickly filled with Canadian prisoners captured during the fierce fighting around Authie, Buron and Franqueville.  Eleven prisoners were randomly selected and placed in the adjacent chateau. That evening these eleven prisoners were taken out into the garden and shot. On 8th June around Noon, seven more prisoners were brought to the abbey. They were interrogated and then after shaking hands were sent one by one to be killed. Jan Jesionek, a Polish soldier who had been pressed into service in 12th SS Division witnessed the interrogation and shootings. On 17th June two more captured Canadian soldiers were executed in the garden.
The Abbaye d'Ardenne was liberated by the Allies on 8th July. Two bodies were immediately found. The Vico family, owners of the chateau, returned home to find the disturbances in the ground of the garden. Excavations found bodies in shallow graves. All had been shot in the back of the head.
Kurt Meyer was brought to trial for the murders in December 1945. Although he denied any knowledge of the executions he was found guilty and sentenced to death – a sentence later commuted to life imprisonment. He served eight years in a Canadian prison before being released in 1954. Kurt Meyer died in 1961. This was one of the first condemnations for a war crime of WWII.
Major Ian Campbell of the Canadian Army, working with Dr R.I. Bennett of Caen University and the Vico family, arranged for a monument to be built using stones from the abbey. It was unveiled on the fortieth anniversary of D-Day 6th June 1984.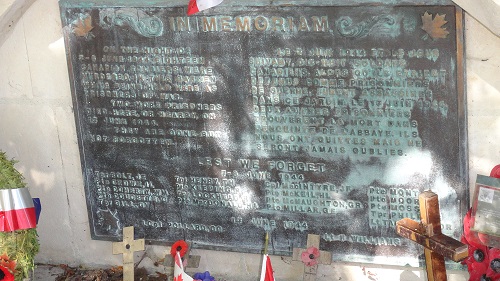 The inscription reads:
On the night of June 7/8 1944,  eighteen Canadian Soldiers were murdered in this garden while being held here as prisoners of war. Two more prisoners died here or nearby on June 17. They are dead but not forgotten.