British Sector One Day Tour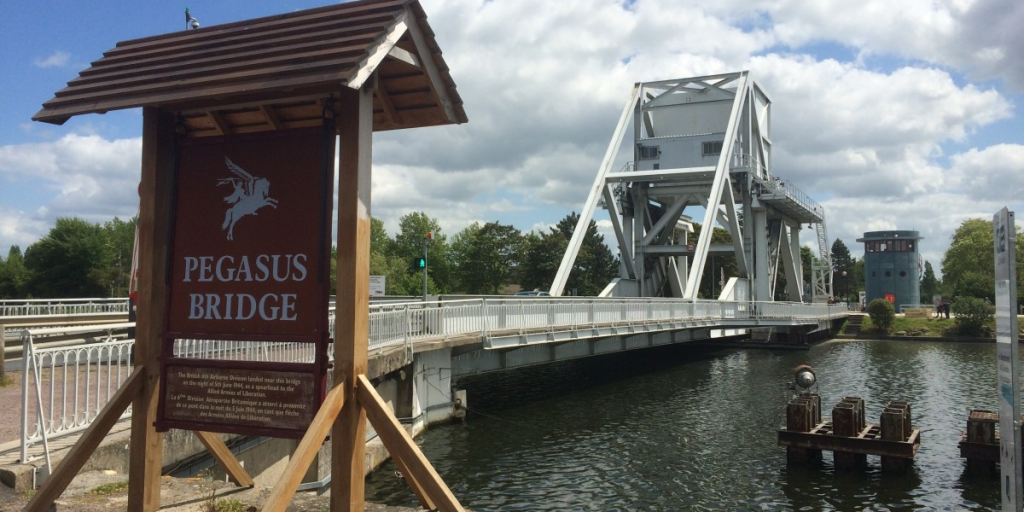 Our British Sector one day tour concentrates on and the role of British service men in the D-Day invasion and the subsequent battles for Normandy and Brittany. This tour covers the British role in some depth and follows some of the routes fought for and cleared by British soldiers. We will explain the importance of the bridges over the River Orne and the Orne Canal at Benouville, today famously known as Pegasus and Horsa Bridges. We shall outline the difficulties faced by the British 3rd Infantry Division landing on Sword Beach and explain why it was not possible to capture Caen on D-Day.
On JUNO Beach we shall examine the often overlooked but important role played by Canadian 3rd Division on D-Day. At Gold Beach you will learn the story of Sgt Major Stanley Hollis – the only man from the British and Canadian armies to win the Victoria Cross on D-Day.
Commonwealth War Cemeteries
We hope you will agree that it is important to remember those who gave their lives for us by visiting one of the Commonwealth war cemeteries at Ranville, Hermanville-sur-Mer or Beny-sur-Mer. If there is a particular grave you like to see please let us know as early as possible so a special visit can be arranged.
This tour can include (if you wish) a visit to the 360 Cinema at Arromanches to see the short film 'The Hundred Days of Normandy' which is a powerful account of the battle.
This tour will take you to see:
Pegasus Bridge at Benouville
Sword Beach (3 stops)
Juno Beach at Bernieres-sur-Mer (2 stops)
Gold Beach at Ver-sur-Mer
The Mulberry Harbour at Arromanches
Longues sur Mer Battery.