D Day and the Normandy Invasion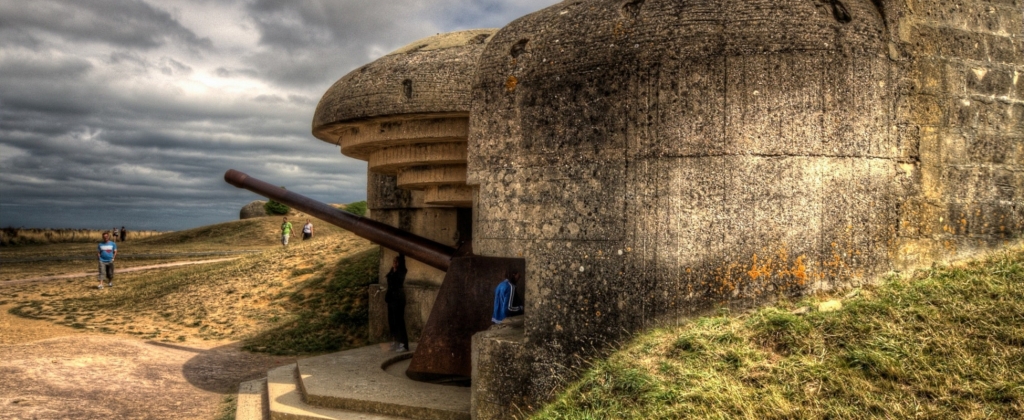 Two Day Tour Keynote Locations of the D-Day Landings
Our two day tour is a very special experience indeed. D-Day and the Normandy Invasion created so many fascinating historical sites to visit all along the Normandy coastline that it seems like there is never enough time to see it all. However, if you can make two days available, and would like to visit the Normandy Beaches, our two day keynote tour will be ideal. Although there is a lot to see, rest assured we will not rush you from site to site, we will take our time and help you experience the true significance of each location and see how it fitted into the bigger picture of the battle for Normandy, the push on to Paris and the ultimate liberation of Europe.
We want you to leave us feeling that you spent your days wisely, that you have enjoyed your tour and seen and experienced the sights for yourself, but most of all we want you to feel that you have developed a greater and deeper understanding of what the D-Day battles must have really been like on 6th June 1944.

Two Day Tour Itinerary
Usually, our tours will start each day from 9.30am and finish up at to 5.30pm. We will collect you from a prearranged meeting point (e.g. Bayeux Railway Station) or if you are staying locally collect you from your gite or hotel. We will be delighted to secure a superb picnic lunch or to recommend or book a lunch to suit any taste or budget at a local café, restaurant or creperie. We will provide a complimentary information pack outlining the itinerary of your tour.
The Two Day Keynote Tour will take you to see:
Pegasus Bridge at Benouville,
SWORD Beach at La Breche d'Hermanville,
JUNO Beach at Bernieres-sur-Mer, GOLD Beach at Ver-sur-Mer,
The Mulberry Harbour at Arromanches,
The Longues sur Mer Battery
St Mere Eglise
Brecourt Manor
UTAH Beach at La Madeleine,
The Pointe Du Hoc
OMAHA Beach and U.S. Cemetery at Colleville sur Mer.
This tour is two whole days' duration. Transport is by private 4×4 vehicle and you and your party will be the only members of the group. If you have an itinerary you would like to follow, we will be more than happy to guide you along your own itinerary.
Click the link below for:
We're

open

and available for tours all year round.
Our famous tours continue, even during the winter months.
Custom, Private Tours
Please note that  all our tours are private tours and your party will be the only people in the group. This means we can do whatever YOU want to do.  The itineraries outlined here are suggestions only. We are always happy to create a custom itinerary for you and your group. Please let us know if there is anything you would like to see that isn't included on the suggested itinerary.
Check your dates here:
This calendar will give you some idea of the dates on which we are available for tours. If your chosen date is in RED on this calendar, I'm afraid it means we are not available that day. If the date is WHITE, there is a good chance we are available. This calendar isn't always fully up-to-date but we try to keep it as accurate as possible.
If you are limited to particular dates and those dates are showing on the calendar as free, please get in touch as soon as possible as things can change very quickly.