Advance from Pontaubault to Dol De Bretagne.
On the morning of 1st August 1944 United States forces had captured four bridges over the Selune River at Pontaubault. General George S. Patton who had formally taken command of Third Army was in a strong position to continue the advance into Brittany.
Patton ordered U.S. 4th Armored Division (U.S. spelling) to turn southwards towards Rennes, and ultimately the ports of Saint Nazaire and L'Orient. U.S. 6th Armored would continue west, its objective would be Brest. Patton had visited 6th Armored's commander General Grow and told him that he had wagered General Montgomery that U.S. troops would be in Brest by August 5th a distance of 200 miles in 5 days!
Grow's first objective was to capture the bridges over the Couesnon River at Pontorson and Antrain. His plan was to divide his division into two parallel columns, Combat Command A would move south to Antrain, while Combat Commands B and R (Reserve) would secure Pontorson.
Once across the Couesnon, Grow's next objective would be the River Rance beyond Dol De Bretagne at Dinan and Evran.
General Fahrmbacher, commanding German 25th Army Corps in Brittany had been unable to muster sufficient forces to counter attack in strength against the Americans at Pontaubault. Instead he ordered his eastern battle group to withdraw into the fortress port of Saint Malo supported by a series of delaying actions.
The Breton Ports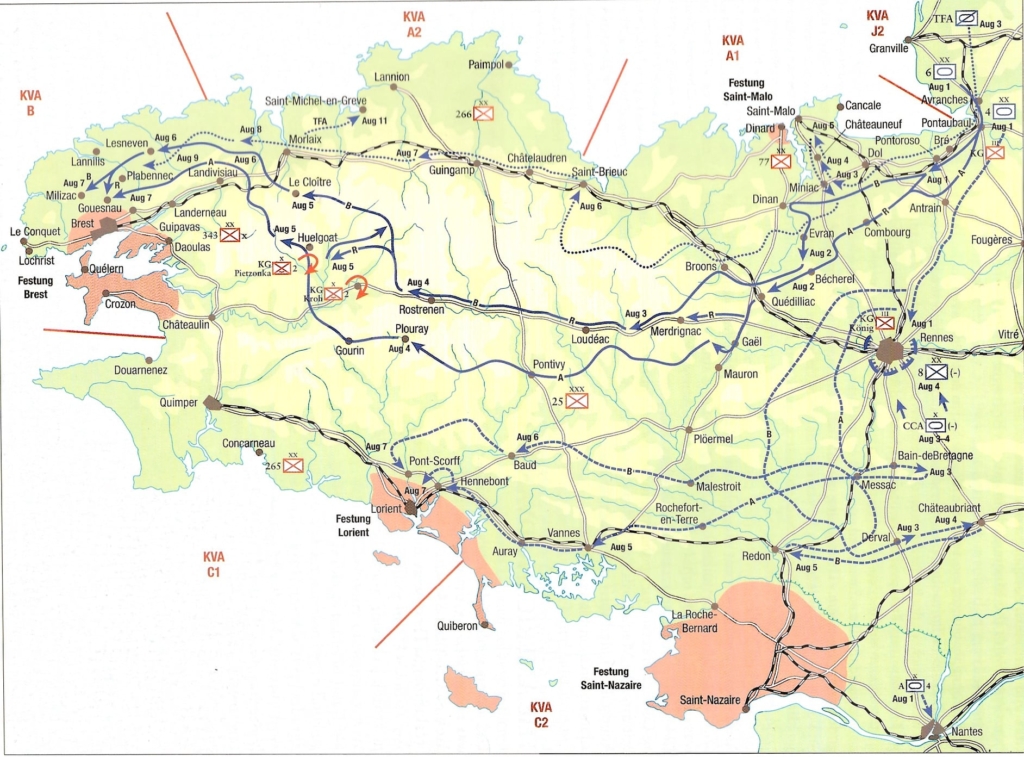 The capture of the Breton Ports was considered vital to the plans for supplying the army. Patton had wagered Montgomery £5 ( A lot of money in 1944) that he would be in Brest in 5 days.
Patton split his two armoured divisions. 4th Armored would head south to Rennes, Saint Nazaire and L'Orient while 6th Armored would head west towards Brest.
Battle at Bree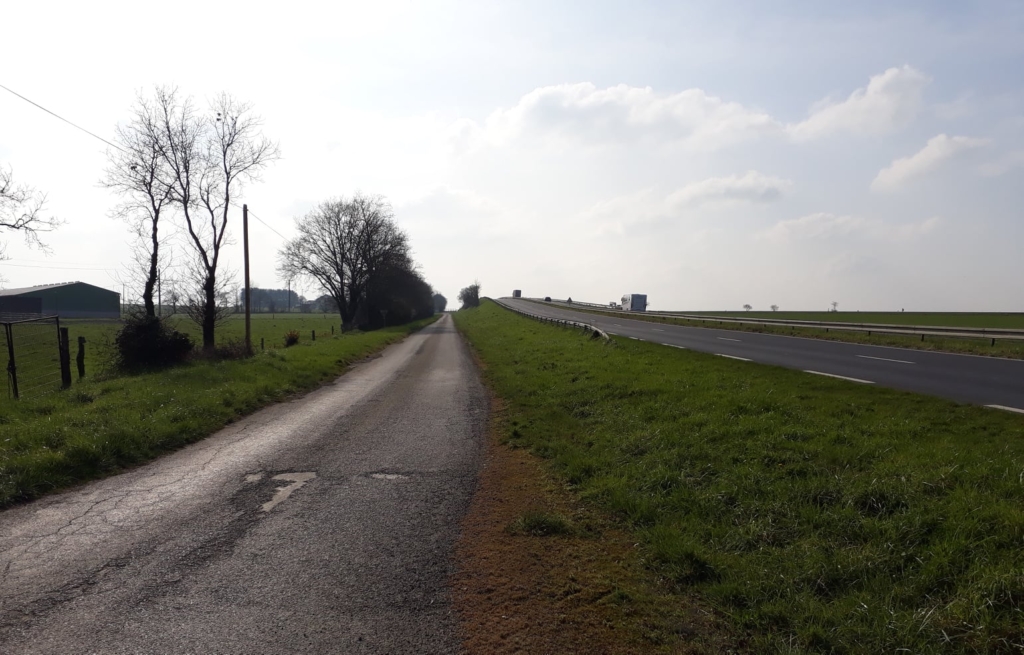 Leading 6th Armored on 1st August, CCR drove westward towards Pontorson some 6 miles beyond Pontaubault. At Bree, two miles east of Pontorson the advance guard ran into a well positioned German ambush equipped with mortars, bazookas and small arms, supported by three deadly German 88mm Anti-Tank guns. CCR eventually overpowered the German resistance in a three hour engagement which cost CCR 70 casualties while inflicting nearly 200 on the German side.
The old road of the advance is to the left of the modern high speed dual carriageway.
La Battaille de Le Rouvre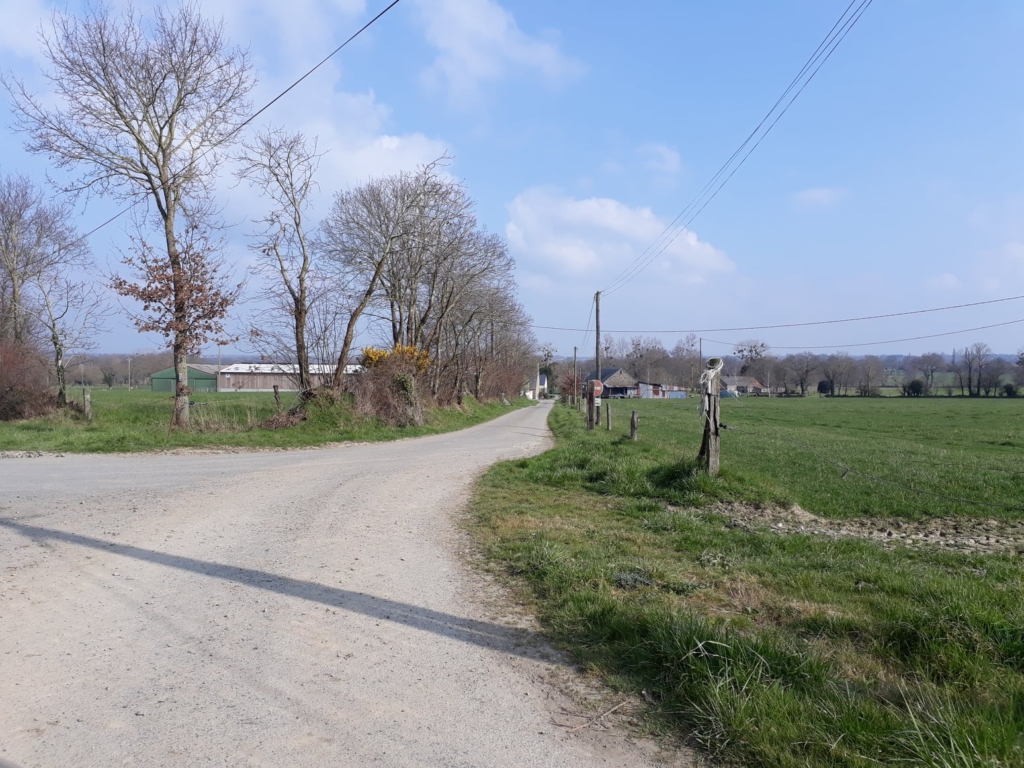 The local French call the fight at Bree 'La Battaille de Le Rouvre' named after the small hamlet of farms just off the road
Le Rouvre Memorial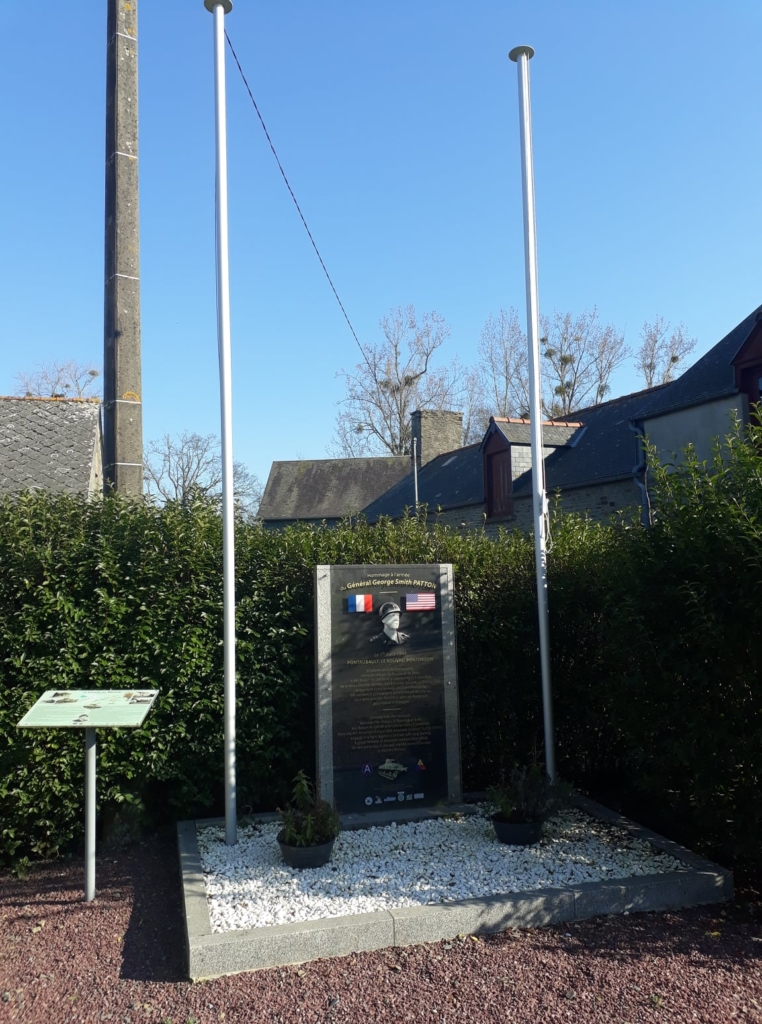 The memorial to the battle at 'Le Rouvre'.
First Sgt. John D. Morton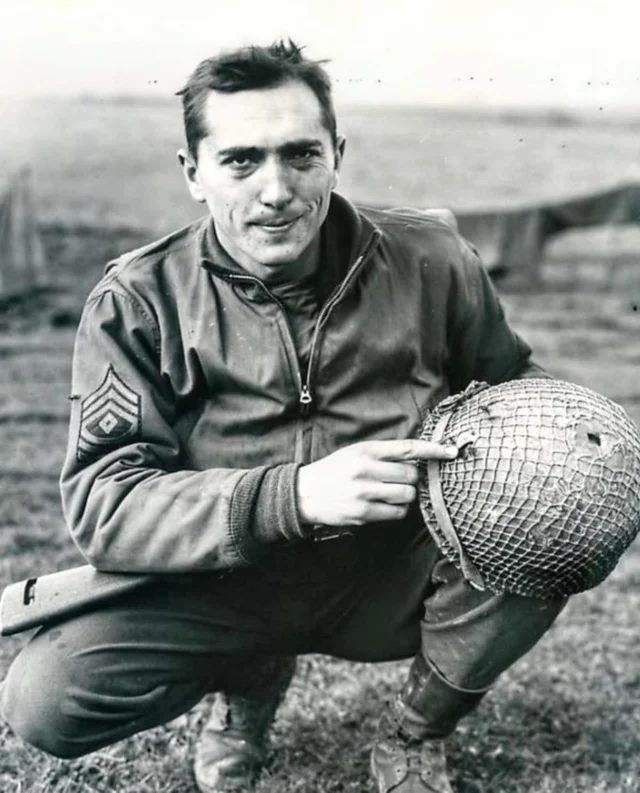 First Sgt. John D. Morton was awarded the Distinguished Service Cross for his valour at the Battle at Bree.
After his half track was hit by an 88mm shell, Sgt Morton abandoned the vehicle and started to aid the wounded personnel. While so doing he saw enemy soldiers charging with bayonets. He fired on them with his carbine until it was empty and then took a sub-machine gun and advanced while firing. He accounted for 26 enemy casualties.
River Couesnon Bridge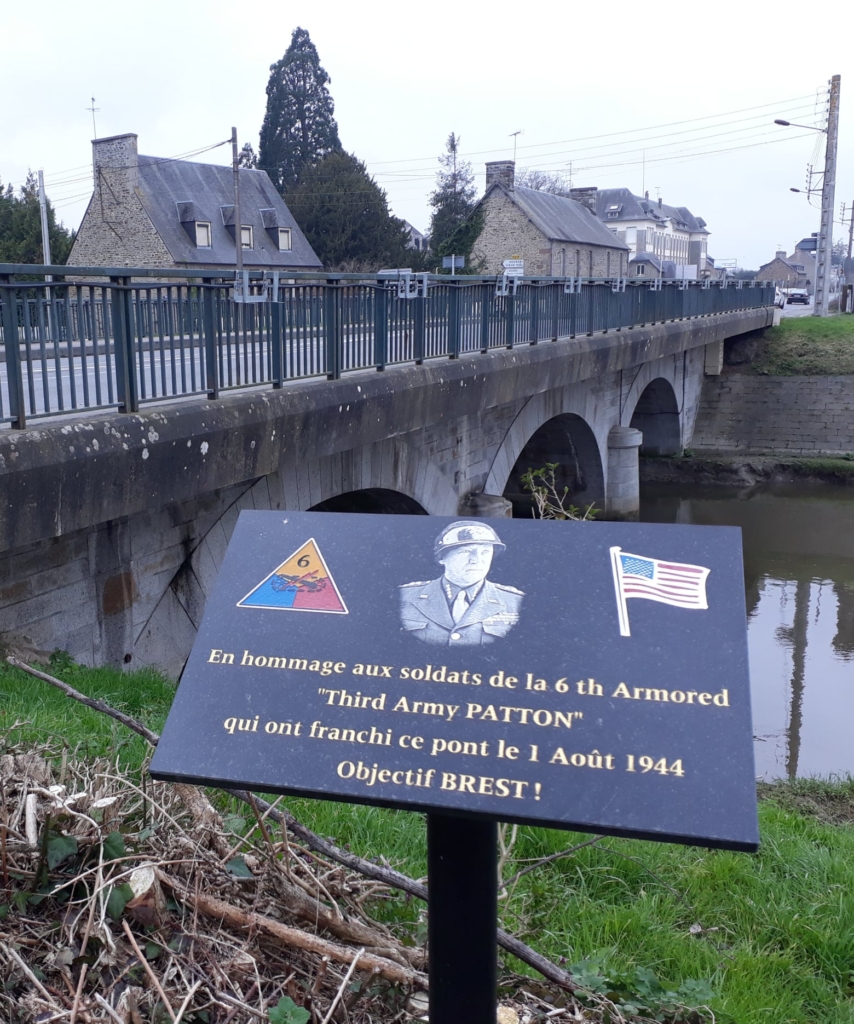 The bridge over the River Couesnon at Pontorson, captured by CCR 6th Armored Division on 1st August 1944.
On through Antrain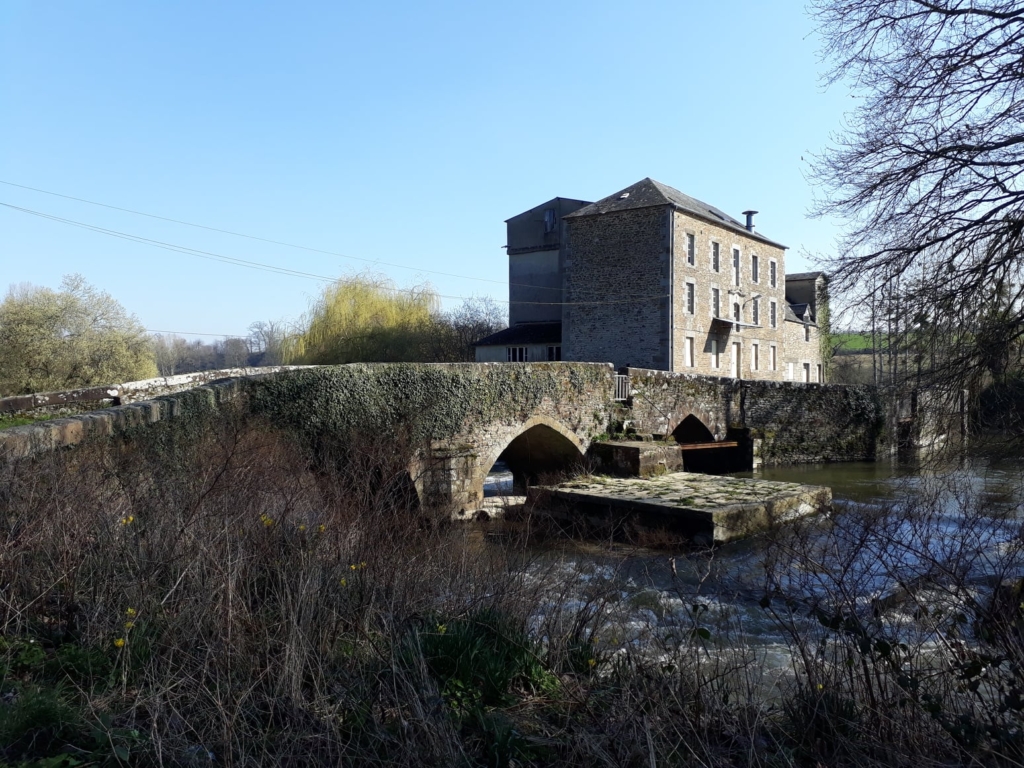 CCA captured the bridges at Antrain unopposed and advanced westward through Combourg, Becherel and Quedilliac on the River Rance, a distance of 35 miles.
This is the old bridge at Antrain.
Antrain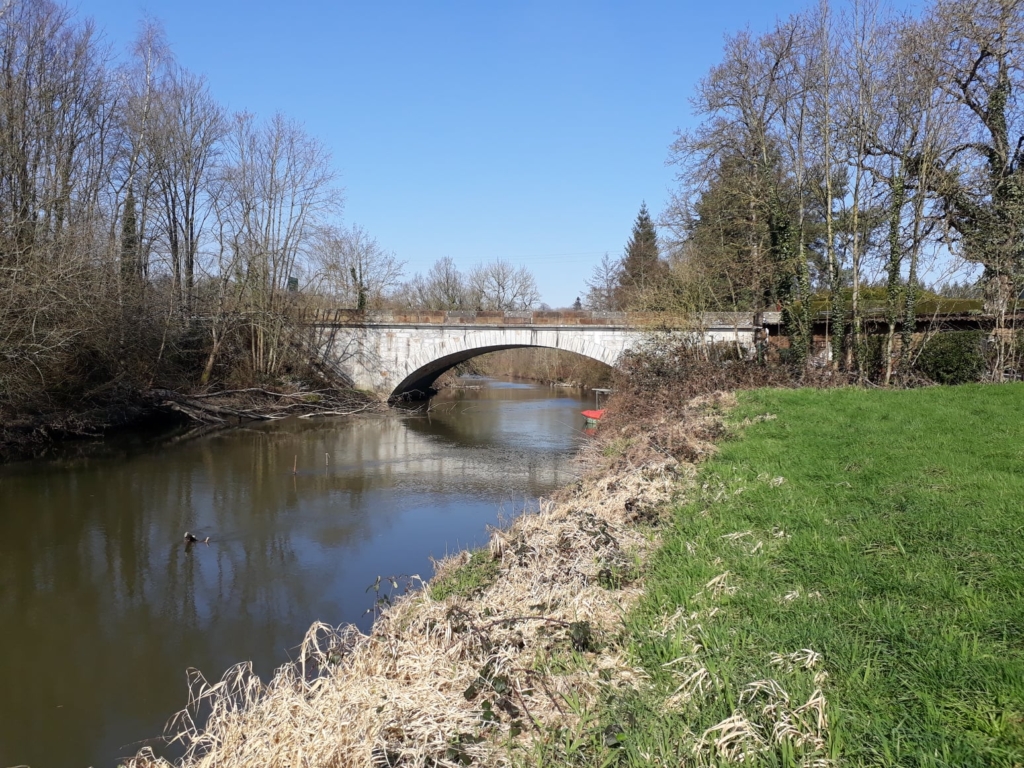 This is the Town Bridge at Antrain.
Towards Dol de Bretagne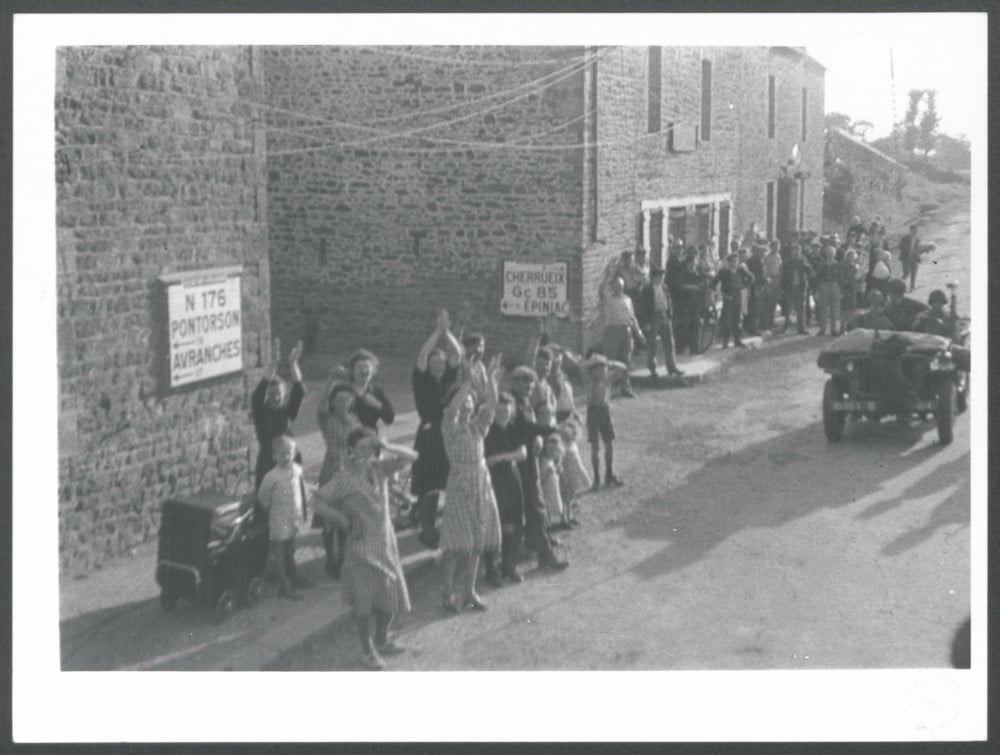 While 6th Armored raced further westwards trying to avoid the larger German held towns, U.S. 83rd Infantry Division more suited to urban fighting followed on behind. Passing through Bageur Pican en route to Dol de Bretagne.
From the higher ground at Bageur U.S. Artillery would be in a position to bombard Dol.
Bageur Pican today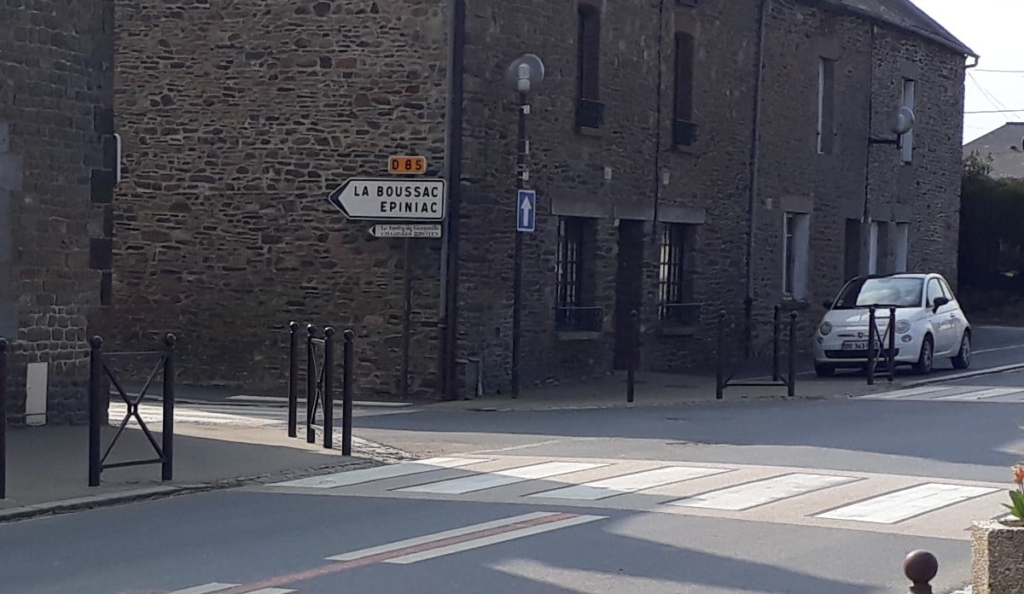 Following in the footsteps of the advance,. The same location from the previous photograph today in 2021.
From the higher ground at Bageur U.S. Artillery would be in a position to bombard Dol.
Les Rolanderie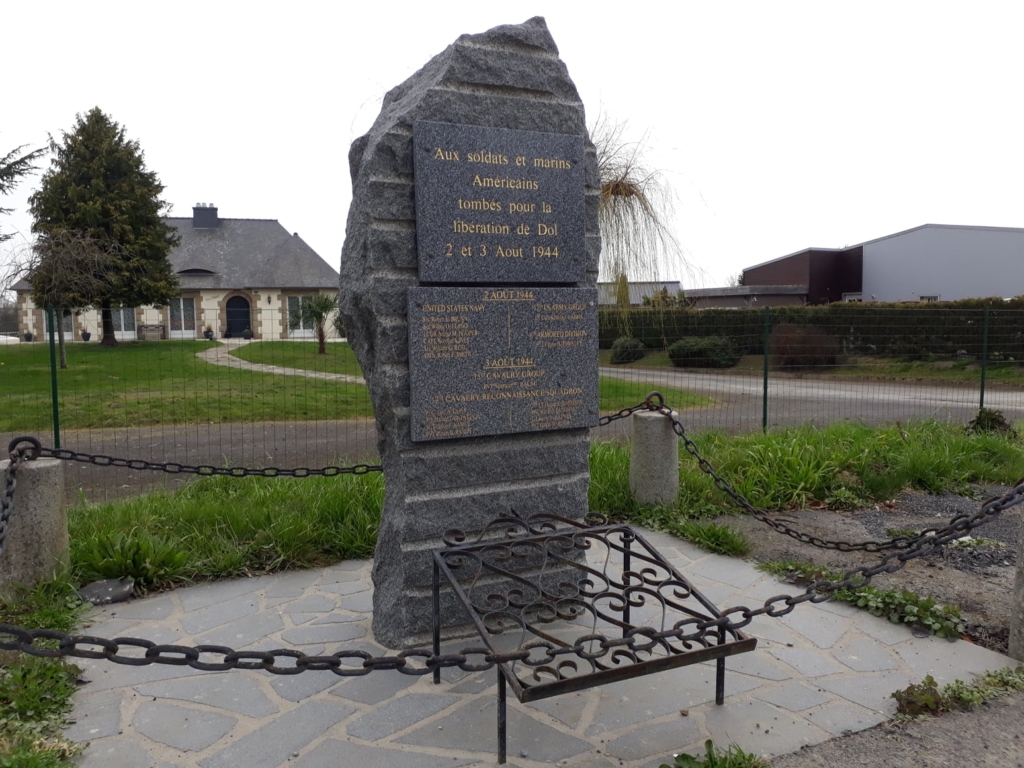 At 07.10hrs on the morning of 3rd August reconnaissance units from 17th Cavalry Reconnaissance Squadron attached to 83rd Infantry Division reached Les Rolandieres (a modern day suburb of Dol de Bretagne) whereupon they were ambushed by the German defenders. It was clear that the Germans intended to make a fight for the medieval town. Intelligence reports suggested that the civilian population had been evacuated and up to 300 German soldiers remained.
Colonel Forster commanding 330th Infantry Regiment prepared to assault the town with tanks supported by an artillery barrage from 323rd Field Battalion at Bageur Pican at 10.00am on the morning of the 4th August.
Remarkably under the cover of darkness the Germans withdrew from Dol during the night and at 09.00hrs General Macon commanding 83rd Infantry received a signal from his German counterpart Brigadier Ferenbaugh that the town was his. Dol de Bretagne would be captured unopposed.
Voie De Liberte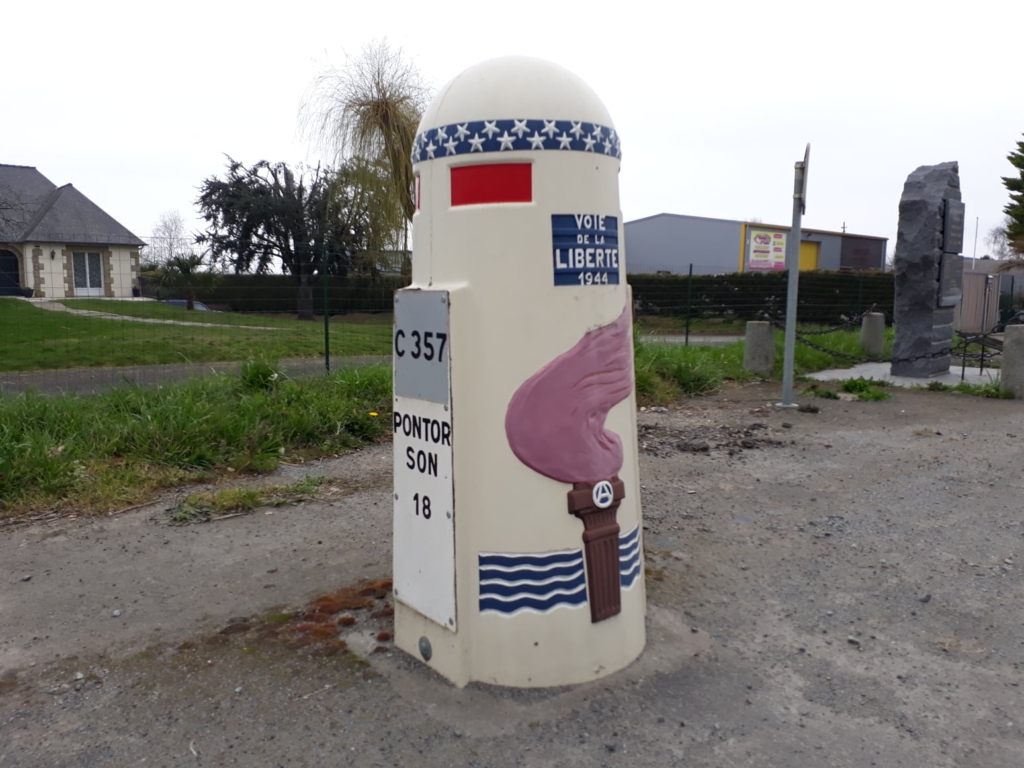 'The Voie De Liberte 1944'
These Kilometer Posts follow the route of Patton's Third Army from UTAH Beach all the way through Normandy and Brittany, before turning eastwards through France to Luxembourg.
Liberation of Dol De Bretagne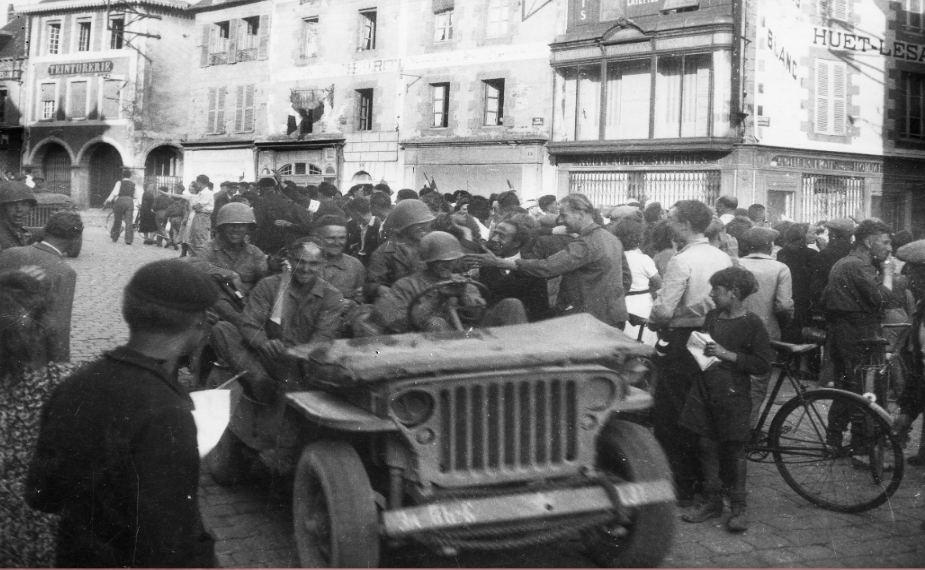 Joyful scenes in Dol De Bretagne on 4th August 1944.
The Germans had withdrawn, the historic town was liberated without a shot being fired.
Dol De Bretagne Today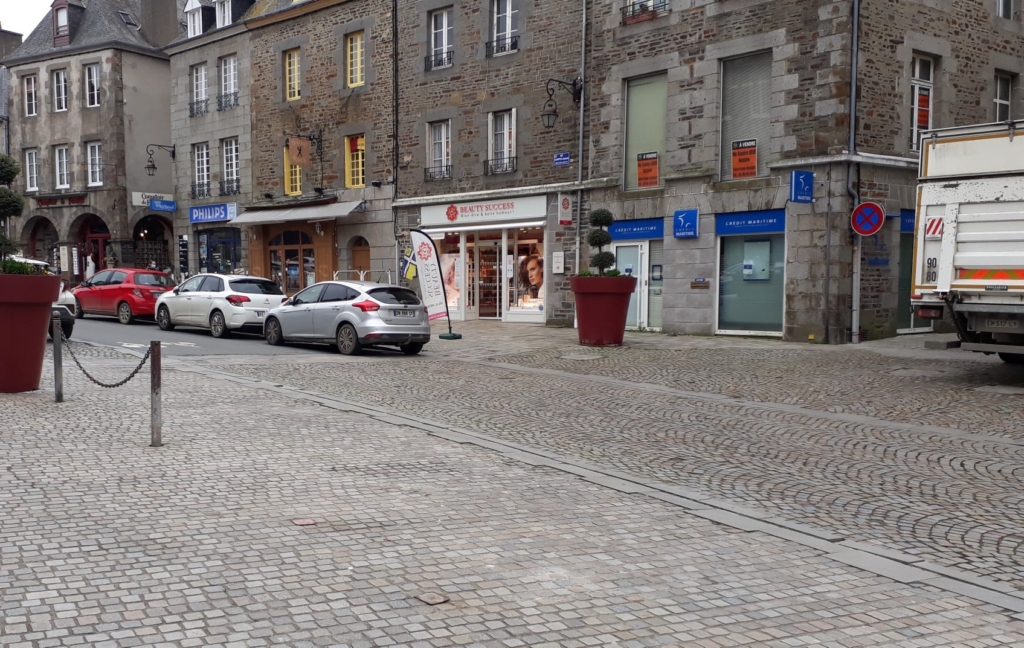 Dol De Bretagne today. A beautiful bustling medieval market town.