Thinking of a D-Day tour in 2019?
Book your ferry crossing now!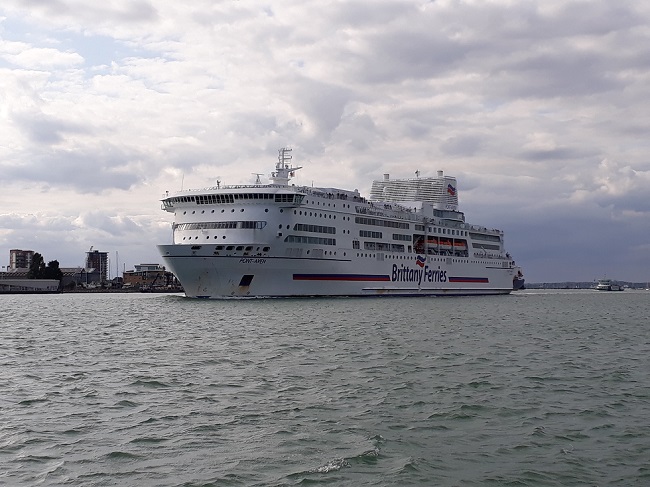 If you're thinking of visiting the landing beaches of the Normandy Invasion or finding out more about Operation Overlord and the Normandy Campaign, Brittany Ferries' 2019 sailings went on sale on 24 July 2018.
Brittany Ferries offers a range of sailings from Britain to France, including: Portsmouth to St Malo, Portsmouth to Caen, Portsmouth to Le Havre, Portsmouth to Cherbourg, Poole to Cherbourg, plymouth to Cherbourg and  Plymouth to Roscoff.
All of these options would be convenient for one of our tours. the most popular dates can sometimes sell out quickly, so the sooner you decide on your dates and get booking the better.
I caught the Pont Aven (named after the Brittany village where Paul Gaugin made some of his best paintings) leaving Portsmouth Harbour last week and took the photo above.