A Serving US Army Captain Reviews D-Day Tours of Normandy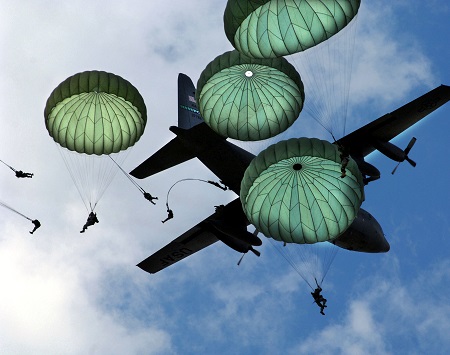 "… the only person I would hire to take my family and friends to the D-Day battlefields"
It's always satisfying to get a good review but it's a little bit sweeter to get one from a professional, someone who's in the business, so to speak. I was privileged to guide a serving captain in the United States Army and his wife who wanted to  visit the places he had heard so much about. We had an excellent tour and I was delighted to get the perspective of a modern-day paratrooper captain on the Normandy campaign and the logistics of mobilising an army on such a grand scale.
My wife and I have been stationed in Europe with the United States Army for the past three years, and we recently took a vacation to visit Paris and the Normandy Coast. We planned for a single day to visit Normandy and scheduled a tour with D-Day Tours of Normandy, which is owned and operated by Malcolm Clough. Malcolm was waiting for us at the train station and immediately after showing us to his SUV, the tour began. He was more than willing to modify our trip based on our timeline and interests, and his extreme knowledge and personal excitement regarding all aspects of the D-Day invasion made the trip so much more fulfilling for my wife and I. Malcolm was able to take us to every major site on each of the battlefields, to include the American cemetery, all the while supplementing the experience with his extensive historical knowledge. The tour lasted the entire day and included a lunch packed and prepared by his wife Alison, who operates their catering and B&B business. I highly recommend Malcolm and his tours, he was extremely helpful and willing to work with us based on our schedule. He was a fantastic guide, and the only person I would hire to take my family and friends to the D-Day battlefields.
– An extremely satisfied U.S. Army Captain
We are always delighted when our clients take the time to give us a review. I have posted this and some additional reviews on our testimonials page. We have also been privileged to receive some excellent reviews on Tripadvisor. Thanks again to everyone who has taken the time to leave a few words. I appreciate it.