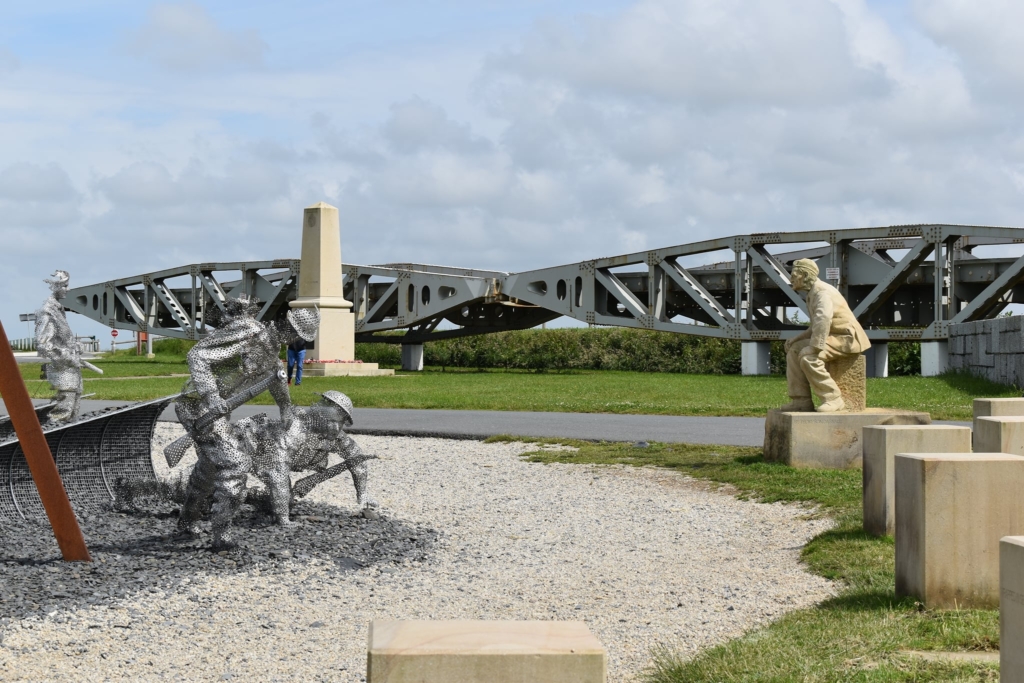 D-Day 75 Garden Arromanches
The ghostly figures of the D-Day 75 Garden illustrate the memories in the mind of D-Day veteran Bill Pendell MM, as he sits in quiet reflection of his comrades with whom he struggled ashore on the morning of 6th June 1944.
The garden was originally created for the 2019 RHS Chelsea Flower Show by John Everiss. Once the show was over the garden was moved in its entirety to the cliffs overlooking Arromanches. The flowers are now long gone, but the statues and the memories remain and the impact is undiminished.