An unusual photograph of JUNO Beach is of a P-47 Thunderbolt (42-76279) from 365th Fighter Bomber Group 386th Fighter Squadron U.S. Army Air Force beached close to the sea wall on JUNO Beach. How did it get there?
The aircraft was flown by 2nd Lieutentant John Alfred Weese who crash landed into the sea off St Aubin sur Mer on 10th June 1944. Sadly Weese was killed in the attempt. Weese's body was recovered that day, whilst the aircraft was recovered the day afterwards and dragged to the high tide mark. Weese was buried in a temporary grave at nearby Berniers sur Mer before being repatriated back to the United States. He is now buried at the Bethlehem Cemetery, Ann Arbor, Michigan.
P-47 Thunderbolt. Juno Beach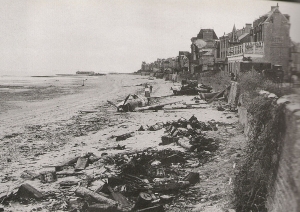 Crash landed P-47 Thunderbolt of the 386th Fighter Squadron, USAF. June 1944
Juno Beach, St Aubin Sur Mer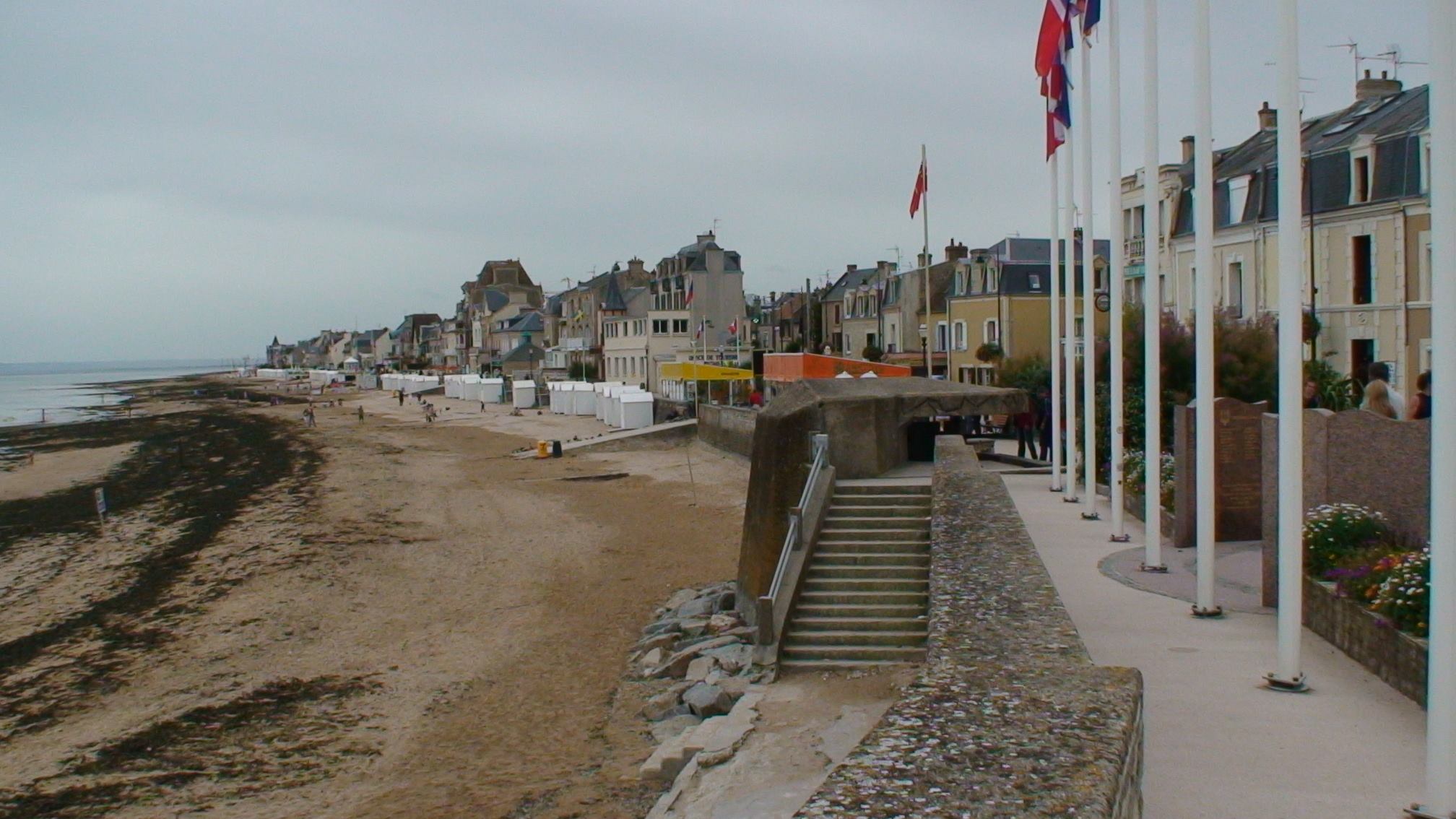 Juno Beach as it is today at St Aubin Sur M, a popular beach for visitors and locals alike.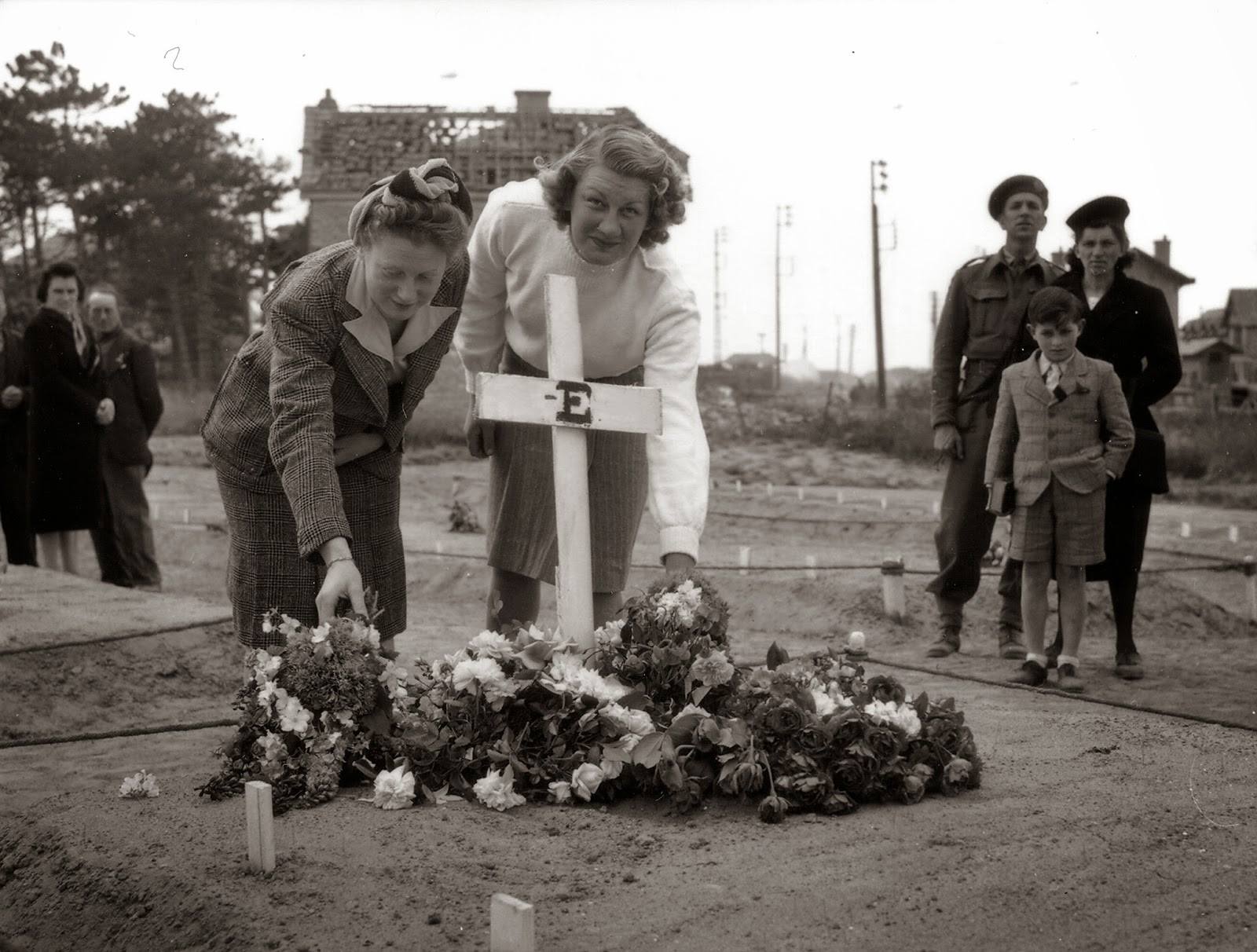 Second Lieutenant John Alfred Weese was initially buried in a temporary grave in Normandy
P-47 Thunderbolt. Juno Beach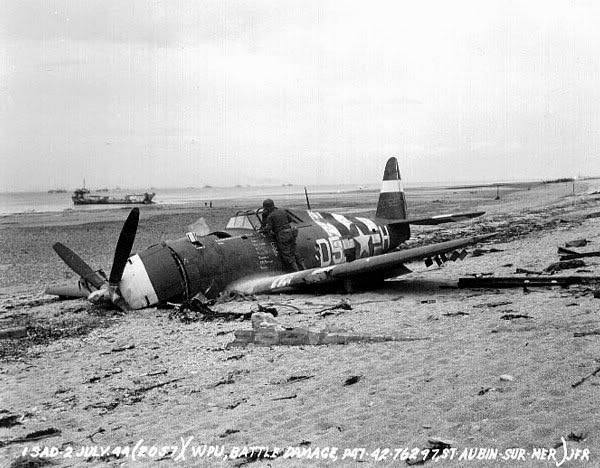 The p-47 was dragged above the high water mark and left on Juno Beach until it could be salvaged.